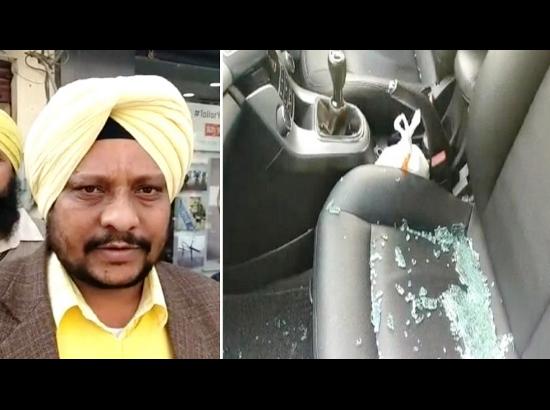 Our  Correspondent
Ferozepur, February 28, 2019: Amid high alert in the state; there had been two incidents of murder and looting of cash, in one day, in broad daylight in this border town.
After the murder in broad daylight in the morning, another incident of cash looting from the car by breaking the windows was reported.  Unidentified men stole a bag containing cash by breaking the window glass of car parked near Udham Singh Chowk.
Giving the details, Baldev Singh who works as a commission agent, said, today afternoon he had parked his car and left for some work in the market by leaving the cash bag in the car.  But when he returned, the car window pane was broken and cash bag containing Rs.3 lac was missing.
Immediately, he rushed to the police station to lodge the complaint and the police responded by intensifying patrols in the area.
No clue has so far been found to trace the culprits.  However, it appears that there is no security for life of ordinary people.