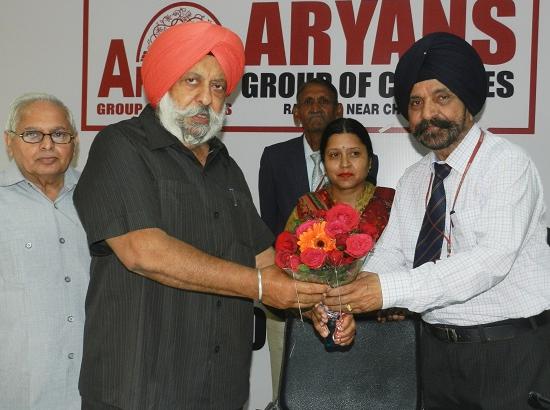 TNL Bureau
Mohali April 17, 2019: Aryans College of Law and Aryans Institute of Nursing, Rajpura, Near Chandigarh jointly organized a seminar on Medical Negligence and Legal Framework in India at its Campus. Dr. (Prof.) Param Jeet Singh, Punjab School of Law Punjabi University and Dr. Charan Kamal, Rajendra Hospital, Patiala were the guest speakers on the occasion.
The seminar was attended by LL.B, BA-LL.B, B.Com-LL.B, GNM, ANM students of Aryans. Principal, Aryans College of Law, Dr. Hansraj Arora and Vice Principal Sh. SP Verma was also present on the occasion.
Dr. (Prof.) Param Jeet Singh said that it is very difficult to define negligence categorically since there is no consensus upon this. Negligence means failure to act by the standards of reasonably competent medical men at the time. There may be one or more perfectly proper standards, and if he confirms to one of these proper standards, then he is not negligent.
Dr. Charan Kamal aware the students about what constitutes the negligence and different types of negligence like Doctor Negligence, Patient Negligence, Contributory Negligence, Composite Negligence, Corporate Negligence and Concurrent Negligence. He said in all cases doctors are not at fault. In some cases, negligence took place at the end of the patient also.