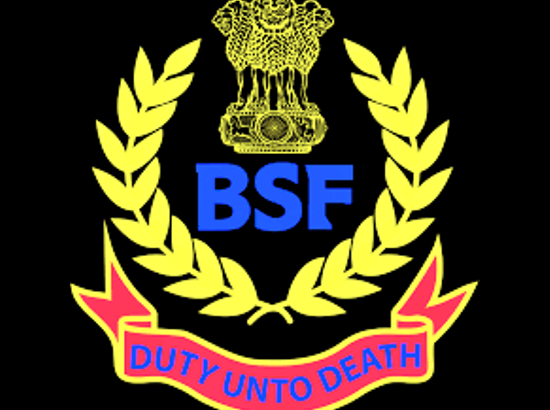 BSF apprehends one Indian National, seize heroin in Ferozepur
Our Special Correspondent
Ferozepur April 15, 2019: With effective check of the activities of anti-national elements, under directions of Mahipal Yadav, IG BSF Punjab Frontier, BSF 29 Bn have apprehended one Indian National on April 15 and seized two packets of contraband weighing 1.69 kg, suspected to be heroin in the area of responsibility of Border Out Post L S Wala, in Sector Ferozepur.
Divulging with more information, BSF troops noticed the suspicious movement of 2 Pak smugglers ahead of  BSF Fence in area of responsibility of BOP LS Wala and at the same time, 2-3 persons were also observed on own side.  After assessing the situation, BSF troops to position and kept watch on the suspicious movement of smugglers on both sides.  When the Pak smugglers reached close to the fence and started throwing something over it, BSF troops challenged them to stop but the smugglers did not pay any heed and BSF troops opened fire in self-defence.  However, Pak smugglers ma nagged to escape taking advantage of grown wheat crops and darkness.  However, when the Indian smugglers tried to escape and hide in the fields on the Indian side, BSF troops immediately cordoned the area and managed to apprehend one India smuggler namely Kashmir Singh of Old Barrack.  During search operation, recovered 2 packets of contraband.
The enhanced vigil of BSF has once again thwarted the attempt of Anti-National Elements to push the consignment of contraband items into India.
During 2019, BSF has affected recovery of 68.756 kg heroin, 100 gm opium, apprehended 7 Indian border crosser, 7 Pak smugglers apprehended, 4 weapons, 5 rounds, 5 Indian SIM cards, 4 Pak SIM cards and 6 Indian Mobile Phone, said PRO BSF Punjab Frontier.