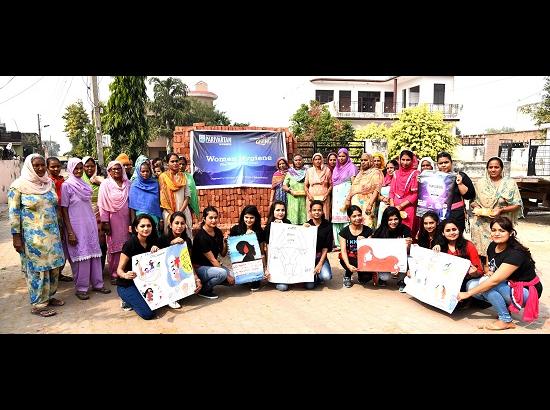 Chandigarh, November 12, 2018: Raising the curtain on their 13th national level techno-cultural fest 'PARIVARTAN', students of Chandigarh Group of Colleges (CGC) Landran are undertaking a host of activities to celebrate the fest's theme — 'Experience the joy of giving'. The activities mark the run-up to the commencement of the upcoming two-day annual fest of CGC Landran on November 15 and 16 and are being undertaken to promote the spirit of sharing or giving back to society wholeheartedly, unconditionally through acts of selfless service and gratitude.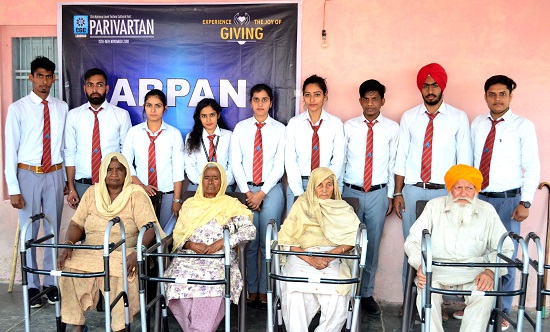 In keeping with the theme, students from Chandigarh Business School of Administration, CGC Landran, organised an activity to spread awareness on the importance of hygiene, for women, in Sneta Village, Mohali. They sought to spread awareness on women hygiene through enactment of a street play on the topic and distribution of sanitary napkin packs to female audience.
Another batch of students from Chandigarh College of Engineering, CGC Landran, chose to serve senior citizens; spending time interacting with the elderly residents of Patran village in Patiala, entertaining them with stories, songs and skits to spread cheer and bring them some joy. They presented them with walkers aiding them to walk about, with ease.
Among other pre-invitational activities planned by CGC students as a run-up to PARVARTAN and to spread the joy of giving are cleanliness drives, blood donation camps, flash mob performances, visits to orphanages and charity goods collection drives.
Organised every year the fest's name PARIVARTAN is conceptualized to symbolize positive change that leads to development and betterment of the society. It is expected to see the participation of around 30,000 students from across the country. The two-day fiesta will provide them a great platform to showcase their skills and talents in competitions organised under cultural, technical and non-technical categories. The fest will also see live performances by popular Punjabi singers Sharry Mann, Maninder Buttar and rock band Underground Authority.