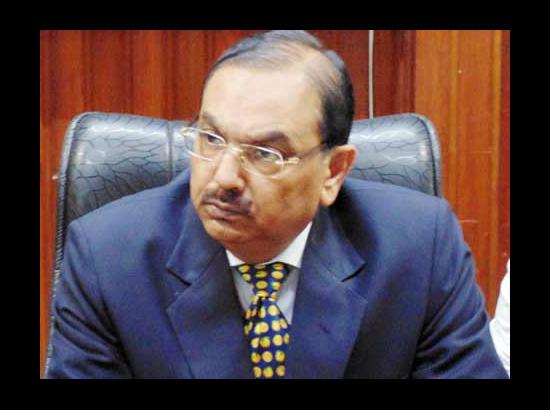 Our Correspondent
Ferozepur, March 13, 2019:  The Electoral Literacy Clubs, Chunav Patshala, Voters Awareness Forums and Campus Ambassadors are the programmes under the SVEEP – Systematic Voters' Education and Electoral Participation programmes launched in Ferozepur district as per the guidelines of the Election Commission of India – ECI, to build a truly participative democracy in India by encouraging all eligible citizens to vote and make a formed decision during the elections.  Such are very unique programmes of sharing the responsibility to attain a common goal-high voting turnout, said Chander Gaind, DEO-cum-DC, Ferozepur.
He further said In Ferozepur district, 57 Electoral Literacy Clubs have been formed with future voters under 18 years who will become eligible for voting from 1.1.2020.  Likewise, New Voters – 8764 (5734 male and 3030 female) have been enrolled for the first time to use their right to franchise.
In another programme, Chunav Patshalas have been established at each polling booth level with participation one student, chowkidar, Chunav Patshala is a platform to engage community members, mainly in rural areas, through interesting activities and hands-on experience to sensitize them on electoral rights apart from familiarizing them with the process of registration and voting.
Voters Awareness Forums have also been set up in government and non-government departments with Nodal Officer who has worked in the election process, to facilitate enrollment of all employees and officials on the electoral roll.
Similarly, 39 Campus Ambassadors – CA – have been appointed to motivate first-time votes in an apparent bid to increase the voter turnout in elections.
This will definitely give a fillip for high turnout in the Lok Sabha elections 2019, he said.