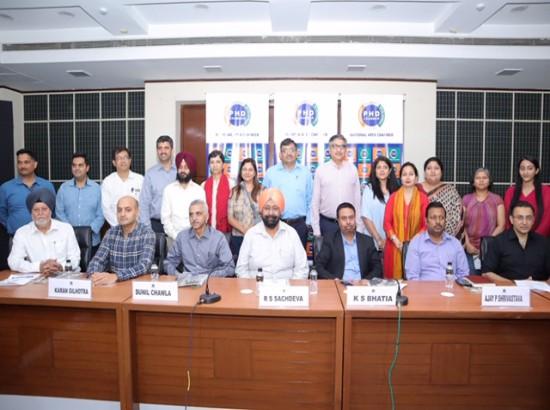 Chandigarh, April 8, 2019: PHD Chamber of Commerce and Industry held its first meeting of Punjab start-up committee. The chamber met to foster start-up ecosystem.
"Chamber is taking Nationwide initiative to provide practical solutions and mentoring sessions for start-ups by engaging mentors from the Industry", said RS Sachdeva, Chairman, Punjab State Chapter, PHD Chamber of Commerce & Industry.
How committee would strive to bring industries, startups, institutions and academia together on a common platform to promote the startup ecosystem in the state is what committee would work upon, said KS Bhatia, Punjab Startup Committee and Founder & CEO, Pumpkart.com. " There is a need to channelise incentives and benefits announced by the government for startups and we would work upon it", added Bhatia.
He said that Startups from other parts of the country are progressing and the government is keenly involved to promote them as startups are the future and hold the potential to generate huge employment. He further informed that in the United States, there are near about 100 Unicorns and  India should also try to develop a few more unicorns.
Karan Gilhotra, Co-Chairman, Punjab State Chapter, PHD Chamber of Commerce & Industry informed that the State Chapter would identify Conveners in different cities of Punjab who in turn would facilitate interaction between industry and budding Startups.