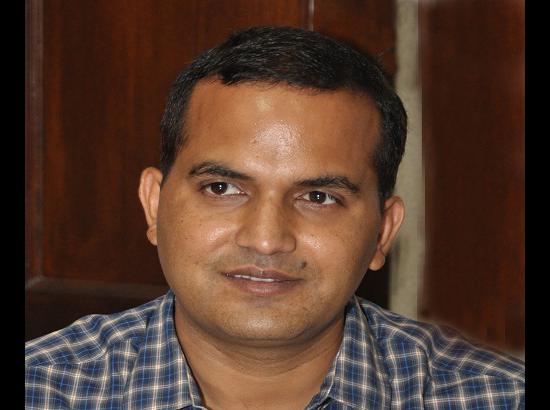 ACC approves Kamal Yadav's inter-cadre deputation to Chandigarh
Punjab IAS officer Kamal Kishore Yadav will take over as Commissioner MC
By Amrit Pal Singh Brar
Chandigarh: 16 May 2018: The Appointments Committee of the Cabinet (ACC) has approved the name of Punjab IAS officer Kamal Kishore Yadav for inter-cadre deputation from Punjab to AGMUT cadre (Chandigarh segment) for three years. He is tipped to be Commissioner of Chandigarh Municipal Corporation. He is expected to join the new posting next week.
Names of two IAS officers, Kamal Kishore Yadav and Anindita Mitra from Punjab were forwarded to Union Home Ministry for inter-cadre deputation, but the name of Anindita Mitra was withdrawn by the state government, due to some reasons.
Kamal Kishore Yadav is one of the best officers of the state, who has proved his mettle on different posts while working as Deputy Commissioner of three districts and as Commissioner of Municipal Corporation Bathinda. Kamal Yadav has proved to be an effective IAS officer, wherever, he has been posted.
His graceful personality and cheerful disposition are two characteristics, which has marked him as one of the popular faces among the populace. "He is always sensitive towards the welfare of the people; I have seen his functioning style as Commissioner of Bathinda MC says former MC Manjeet Singh from Bathinda.
"During his tenure as Deputy Commissioner at Bathinda, Kamal Kishore Yadav initiated various reformative measures in the field of beautification and development of the city; it was during his tenure that Bathinda city got a facelift," said Manmeet Singh Sidhu Advocate. Kamal Yadav always conducts himself in such a way that inspires people to respect him, added Mr Sidhu.