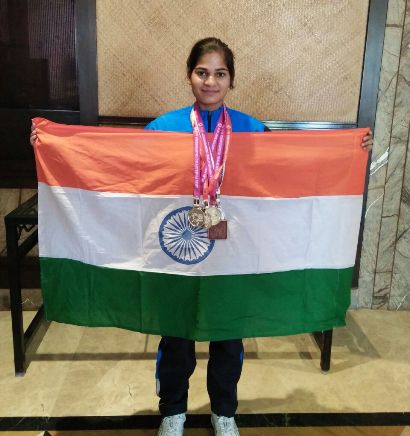 By TNL Bureau
Chandigarh, May 13, 2018: Displaying her endurance, Savita Kumari a Chandigarh University Gharuan student has won a silver medal in the Asian Powerlifting Championship 2018. Savita Kumari won 4 silver medals in 47 kg category for India in all the three attempts which consisted of 130 kg in Squat, 52.5 kg in Bench Press and 135 kg Dead lift taking her overall lift weight 317.5 kg Organized by Asian Powerlifting Federation and Powerlifting India at Udaipur, Rajasthan, lifters from 14 countries across Asia participated during the Asian Powerlifting Championship 2018.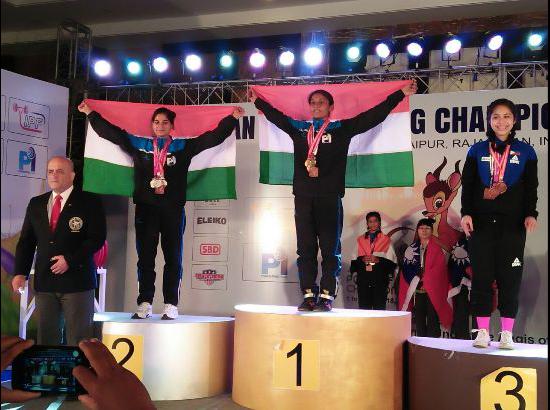 Participating in different category of events, Savita Kumari has several inter-university, state- and national-level medals but this is the first international medal to her kitty. Aspiring to win an Olympic gold, Savita said while Kabaddi will be part of Olympics from 2024, he really hopes that powerlifting gets recognition from the Olympic committee too.
While congratulating Savita Kumari on her medal winning performance, Dr. R.S. Bawa, Vice-Chancellor, Chandigarh University said, "We are extremely proud of her as Savita has been continuously winning medals for the University but this time she has brought laurels for the country and this is a dream come true for any sports-person".