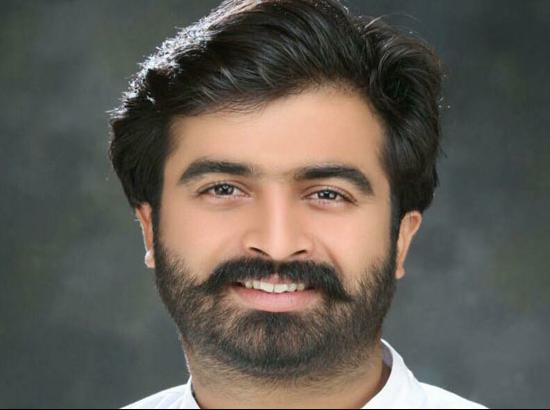 By SK.Vyas
Chandigarh, May 13, 2018: Congress president Rahul Gandhi has approved the appointment of Sunny Mehta as the All India Secretary of NSUI.
Hailing from Talwara, Hoshiarpur, Sunny started his political career as a member of the NSUI in 2008.
Sunny is recognised as a major Chandigarh-based student leader representing NSUI.
He played  an important role during Dasuya Vidhan Sabha election which  helped Congress victory with an impressive margin.
Sunny has been an active leader and in-charge of NSUI Uttrakhand.
Sunny also played  an important role for the victory of NSUI in PUCSC -2017 elections.
Sunny Mehta thanked Rahul Gandhi , Captain Amrinder Singh, Charanjeet Singh Channi, Fairoz Khan and the entire NSUI team for their support and blessings.
He reiterated his commitment to work wholeheartedly for the Congress and its student front under the leadership of Rahul Gandhi.