Valmiki organizations demand to ban screening of TV serial from Satellite, organizes
TV serial controversy : Peaceful Chetavani Rally organized in Ferozepur
Our Correspondent:
Ferozepur, September 7, 2019: A peaceful Chetavani Rally was organized in Ferozepur today to protest against screening of TV Serial Ram Siya Ke Luv Kush on Color TV.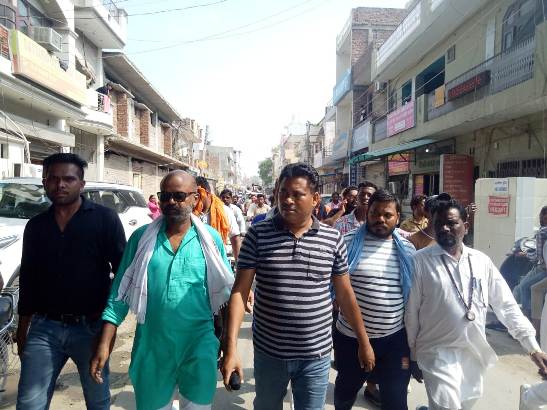 In the morning there was a partial response but after the peaceful Chetavani Rally, the shutters of entire shops and business houses were down.
The road leading to Cantt was blocked at the Valmiki Chowk where the various leaders representation the Valmiki Outfits addressed the protesters.
The protesters while conveying thanks to the Chief Minister Punjab for banning the TV serial, also demanded from the Prime Minister to put a blanket ban on screening of serial from the Satellite for all the viewers which has hurt the sentiments of the Valmiki Community.
Elaborate security arrangements have been made to meet with untoward situation arising out of the agitation.
Valmiki Outfits representatives – Kikkar Sahota, Pippal Sahota, Ulfat Rai and others addressing the protesters mostly the youths said, they should note down the today's protest in their note books and ever ready to stand to fight against any atrocity, highhandedness or discrimination with the Valmiki Community.  Earlier, they had appreciated the move the CM Punjab for banning the serial in the State.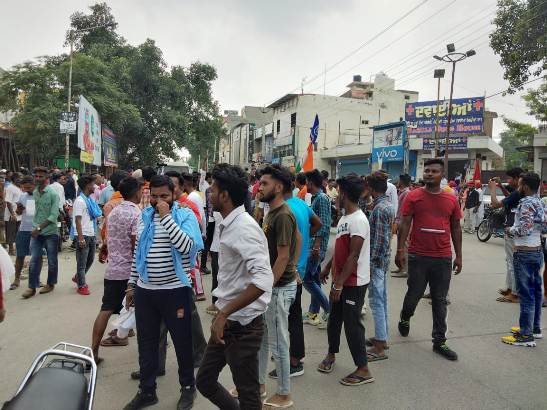 They announced to present a memorandum to the Deputy Commissioner for taking up the matter with the higher authorities to ban the screening of serial from Satellite for all the viewers permanently.  They had also demanded to take one representative of religious body on the Censor Board, to avoid any controversy before giving a nod for airing the movies or serials on the electronic channels.
The leaders however, warned the government to immediate take the action to stop screening of serial from Satellite failing the agitation will be intensified.