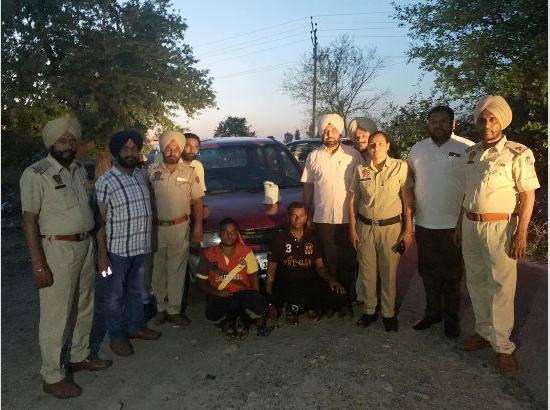 Narcotic Cell, Ferozepur arrests two smugglers with the recovery of 4 heroin packets, 2 pistols
Ferozepur, May 25, 2019: The Narcotic Cell has arrested two smugglers from near the Indo-Pak border villages involved in smuggling of heroin.
As per the sources, four packets weighing 1 kg of heroin have been recovered from them besides two pistols and Tavera car. The arrested persons are Paramjit Singh of village Gatti Rahima and Harmesh Singh of village Madere Ke.
A case under Sections 21, 61, 85 of NDPS Act has been registered at Sadar Police Station and further investigations are on to ascertain smuggler's links and to crack the supply chain.